One day in "Demidkovo" - the program "SPA - immersion"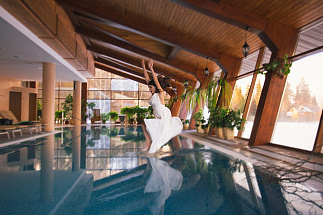 5 March 2018
On the first spring day, we are happy with the novelties. On March 1, the program "SPA - immersion" starts. This is one full day in the sanatorium "Demidkovo", which includes:
- visiting the pool with a sauna complex (90 minutes),
- speleomassage and consultation of a body specialist (60 minutes)
- aromatherapy (30 minutes);
- head massage (30 minutes);
- healthy breakfast
- Tasty dinner; The
- Walking in the open air.
The cost of the program is 2900 rubles. One-day "SPA - immersion" allows you to save on SPA services up to 2000 rubles. The
Arrivals are possible from Sunday to Thursday, except on public holidays. The
Additional information and entry by phone: (342) 264-62-05
Plunge into the world of pleasures SPA!