The day off in Demidkovo
Those who wish to spend the weekend with interest and benefit, fully rest and recharge their energy, undoubtedly, it is worth to come to "Demidkovo". Family holiday or a day off in the company of friends - in both cases there will be something to do and what to look at.
10 terms happy weekend:
1. Natural factors. Clean air of a pine forest and the Kama River are loaded with health.
2. Solitude and harmony . Sanatorium "Demidkovo" is located far from the city. It is easy to forget about the worries of everyday life and enjoy communication with loved ones.
3. Delicious and balanced food. Our chefs, taking care of guests' health, prepare dishes exclusively from natural products, do not use semi-finished products, preservatives and flavor enhancers. You can enjoy delicious and healthy food.
4. Comfortable rooms, guest or eq -domain. The number will be, a cottage or an eco-house is up to you. But we know, whatever choice you make, you will be comfortable with us.
5. A swimming pool with a sauna complex. You will always be welcome in our SPA center, take a dip in the pool and warm yourself in a Turkish hamam or a Finnish sauna, treat yourself to a cup of tea from fragrant herbs.
6. Sports grounds. Do you like tennis, or maybe football? The
In "Demidkovo" you can choose any sports game and play in a family circle or a friendly company.
7. Gym and fitness room. Even on vacation, do not want to exclude classes at the gym? We have modern simulators. Keep improving!

8. Summer open gazebos. Arrange a family dinner from freshly cooked on the coals of meat or spend time with friends in one of the summer gazebos with a barbecue area. It will be nice to celebrate a birthday or another festive date.
9. A variety of leisure activities. In "Demidkovo" you can visit a variety of leisure activities: sports, creative, entertaining and cognitive for children and adults. No need to go to the sea. A lot of positive things are waiting for you in "Demidkovo"!

10. Rope park, crossbow shooting range, billiards and bowling. While relaxing in a sanatorium, do not forget to visit the rope park. There are distances for children and adults. Adrenaline and drive are guaranteed. It did not turn out to pass the distance from the first time, coming to "Demidkovo" again, perfect your skills. Also for guests of the sanatorium there is a bowling alley and a billiard, equipped with a crossbow shooting range.
Children will be fun and interesting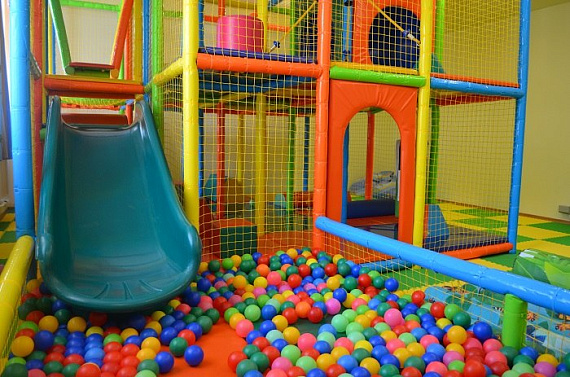 And that's not all, for children in "Demidkovo" there is a children's room where they can do drawing, modeling, make an unusual craft or just play. In the evening for all comers the karaoke bar "Malinovka" opens its doors. Here you can choose and sing your favorite song. And, of course, you can ride a bicycle, rent a variety of sports equipment and even organize a horse ride. The
Positive, happy - the weekend in "Demidkovo"!